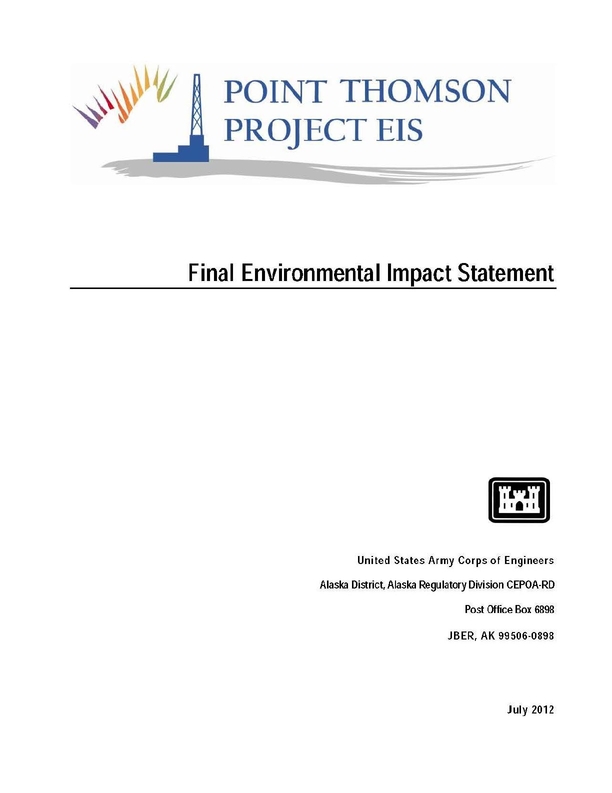 Point Thomson Project EIS, final environmental impact statement
This environmental impact statement describes a project to produce hydrocarbon liquids (gas condensate and possibly oil) from the Thomson Sand Reservoir and deliver them through the Trans-Alaska Pipeline System. The project will delineate and evaluate hydrocarbon resources in the Point Thomson Unit....
Saved in:
Contents:
v. 1. Table of contents-Chapter 3
v. 2. Chapter 4-Chapter 5, section 5.17
v. 3. Chapter 5, section 5.18-Chapter 11
DVD. Appendices A-Y.