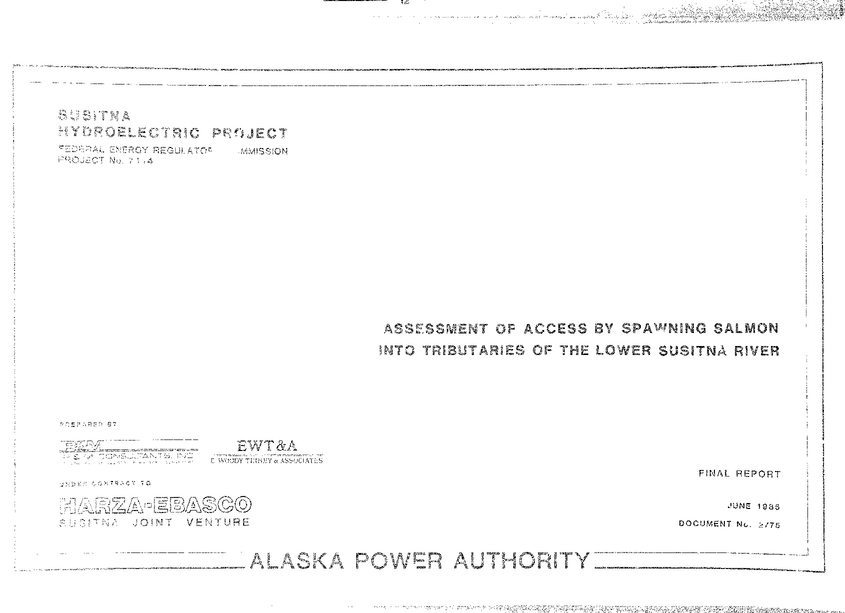 Assessment of access by spawning salmon into tributaries of the lower Susitna River /
"This report provides an assessment of the potential effects of the with-project flow regime downstream of the Chulitna-Susitna-Talkeetna confluence on three areas: 1) the change in backwater zones (low velocity fishery holding areas) at tributary mouths; 2) access by adult salmon into tributar...
Saved in:
Contents:
Introduction
Overview of existing system
Study plan design and methods
Results and conclusions
References
Exhibit A. Evaluation of selected lower Susitna River tributaries.