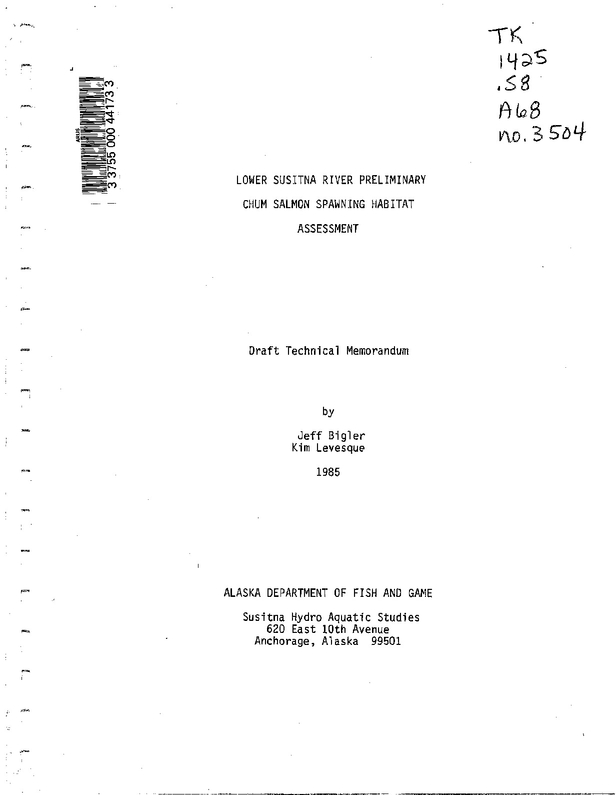 Lower Susitna River preliminary chum salmon spawning habitat assessment, draft technical memorandum /
This report evaluates selected habitat conditions and their relationship to mainstem discharge. The report collects habitat data and biological data from six side channels located in the lower Susitna River between the Kashwitna and Talkeetna rivers.
Saved in:
Contents:
Introduction
Methods
Data summary
Conclusions
Recommendations for future studies.