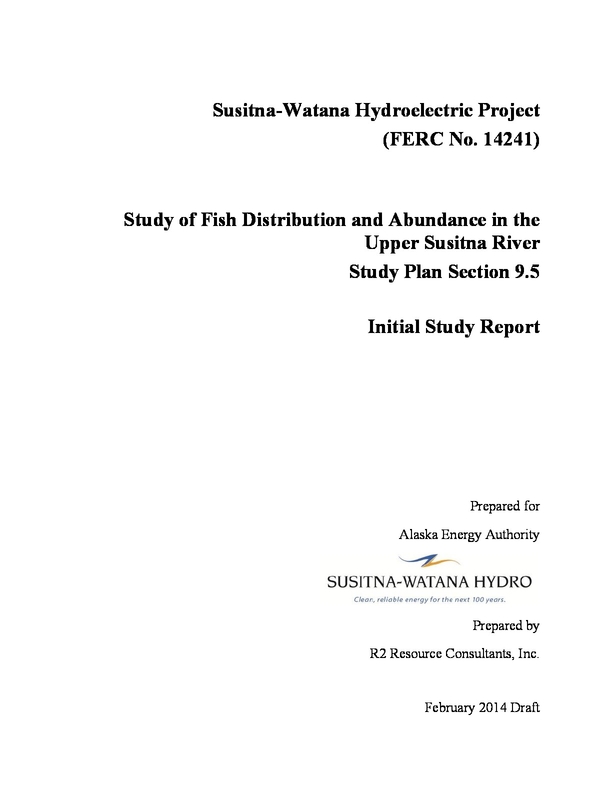 Study of fish distribution and abundance in the upper Susitna River, Study plan Section 9.5, Initial Study Report /
This study is focused on describing the current fish assemblage including spatial and temporal distribution, and relative abundance by species and life stage in the Susitna River upstream of the proposed Watana Dam. The study characterizes distribution, abundance, run timing, and life history of res...
Saved in:
Contents:
[Main report]
appendix A.
Distribution of fish radio-tagged in the upper Susitna River, 2013
appendix B.
Fish distribution maps for the upper Susitna River, 2012 and 2013
appendix C.
Seasonal fish distribution, upper Susitna River 2012 and 2013
appendix D.
Upper river fish observations and relative abundance, 2013.