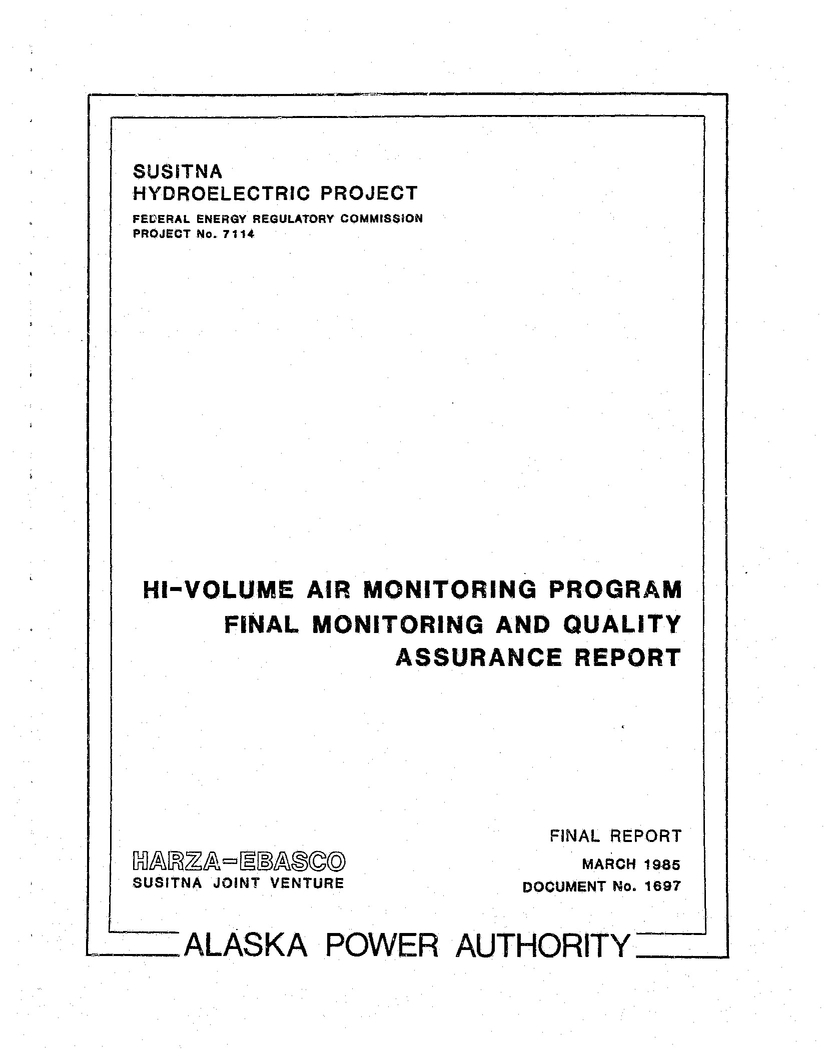 Hi-volume air monitoring program. Final report /
Air pollutant emissions during construction of the Susitna Hydroelectric Project may be high enough to require submittal of a Permit to Construct with Prevention of Significant Deterioration review to the Alaska Dept. of Environmental Conservation (ADEC). This monitoring program was established to m...
Saved in:
Contents:
Introduction
Regulatory framework
Existing and proposed sources of air pollution
Summary of meteorological data
Results of the 1984 TSP monitoring program
Quality assurance program
Summary and conclusions.