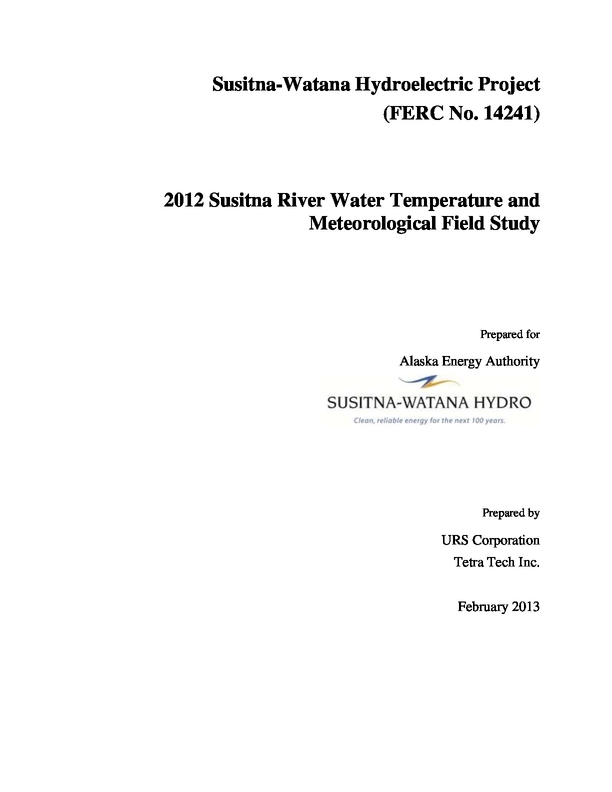 2012 Susitna River water temperature and meteorological field study /
Water temperature in the Susitna River between River Miles 10.1 to 233.4 was modeled for the Susitna-Watana Hydroelectric Project. Monitors on buoys or bank-mounted systems were used. The objectives are: (1) evaluate the 1980s water temperature model results and determine the applicability of the pa...
Saved in:
Contents:
[Main report]. (SuWa 52)
appendix A. Photographs and site information. (SuWa 53)
appendix B. Water quality modeling study : model selection. (SuWa 54).