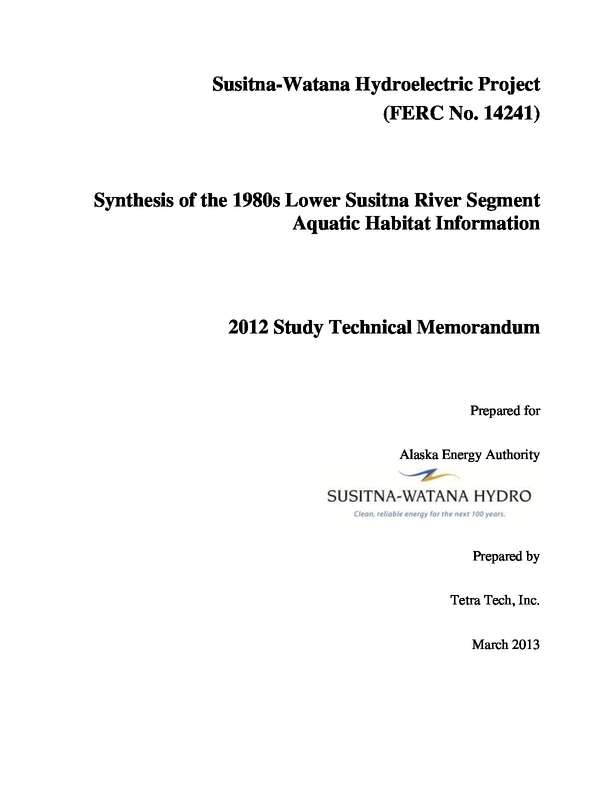 Synthesis of the 1980s lower Susitna River segment, aquatic habitat information : 2012 study technical memorandum /
This report integrates results of several earlier tasks in the 2012 Reconnaissance-Level Geomorphic and Aquatic Habitat Assessment of Project Effects on Lower River Channel Study to address several broader study objectives for the Susitna-Watana Hydroelectric Project. Those objectives included: (1)...
Saved in:
Contents:
[Main report]. (SuWa 56)
appendix 1. Lower river habitat type area tables ; Appendix 2. Lower river habitat type area bar charts. (SuWa 57).