Jerry Brown
Edmund Gerald Brown Jr.
(born April 7, 1938) is an American politician who served as the 34th and 39th
governor of California
from 1975 to 1983 and from 2011 to 2019. In the early 1970s, Brown was elected
California secretary of state
, and decades later served as mayor of
Oakland, California
from 1999 to 2007, and
California attorney general
from 2007 to 2011. A member of the
Democratic Party
, Brown was both the
oldest and sixth-youngest
governor of California as a consequence of the 28-year gap between his second and third terms. Upon completing his fourth term in office, Brown became the third longest-serving governor in United States history, serving 16 years and 7 days in office.
Born in
San Francisco
, he was the son of
Pat Brown
, who served as the 32nd governor of California (1959–1967), and
Bernice Layne Brown
. After graduating from the
University of California, Berkeley
and
Yale University
, he practiced law and began his political career as a member of the
Los Angeles Community College District
Board of Trustees (1969–1971). He was elected to serve as the 23rd Secretary of State of California from 1971 to 1975.
At 36, Brown was elected to his first term as governor of California in
1974
, making him the youngest California governor in 111 years. In
1978
, he won his second term. During his governorship, Brown ran unsuccessfully as a candidate for the Democratic presidential nomination in
1976
and
1980
. He declined to pursue a third term as governor in
1982
, instead making an unsuccessful run for the
United States Senate
that same year
. After traveling abroad, he returned to California and served as Chairman of the
California Democratic Party
(1989–1991), attempting to run for President once more in
1992
.
After moving to Oakland where he hosted a
talk radio
show, Brown returned to public life, serving as
Mayor of Oakland
(1999–2007), and then as
Attorney General of California
(2007–2011). He ran for his third and fourth terms as California governor in
2010
and
2014
, his eligibility to do so having stemmed from California's constitutional
grandfather clause
. On October 7, 2013, he became the longest-serving governor in the
history of California
, surpassing
Earl Warren
.
Provided by Wikipedia
1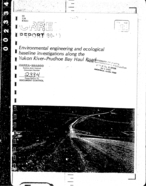 2
3